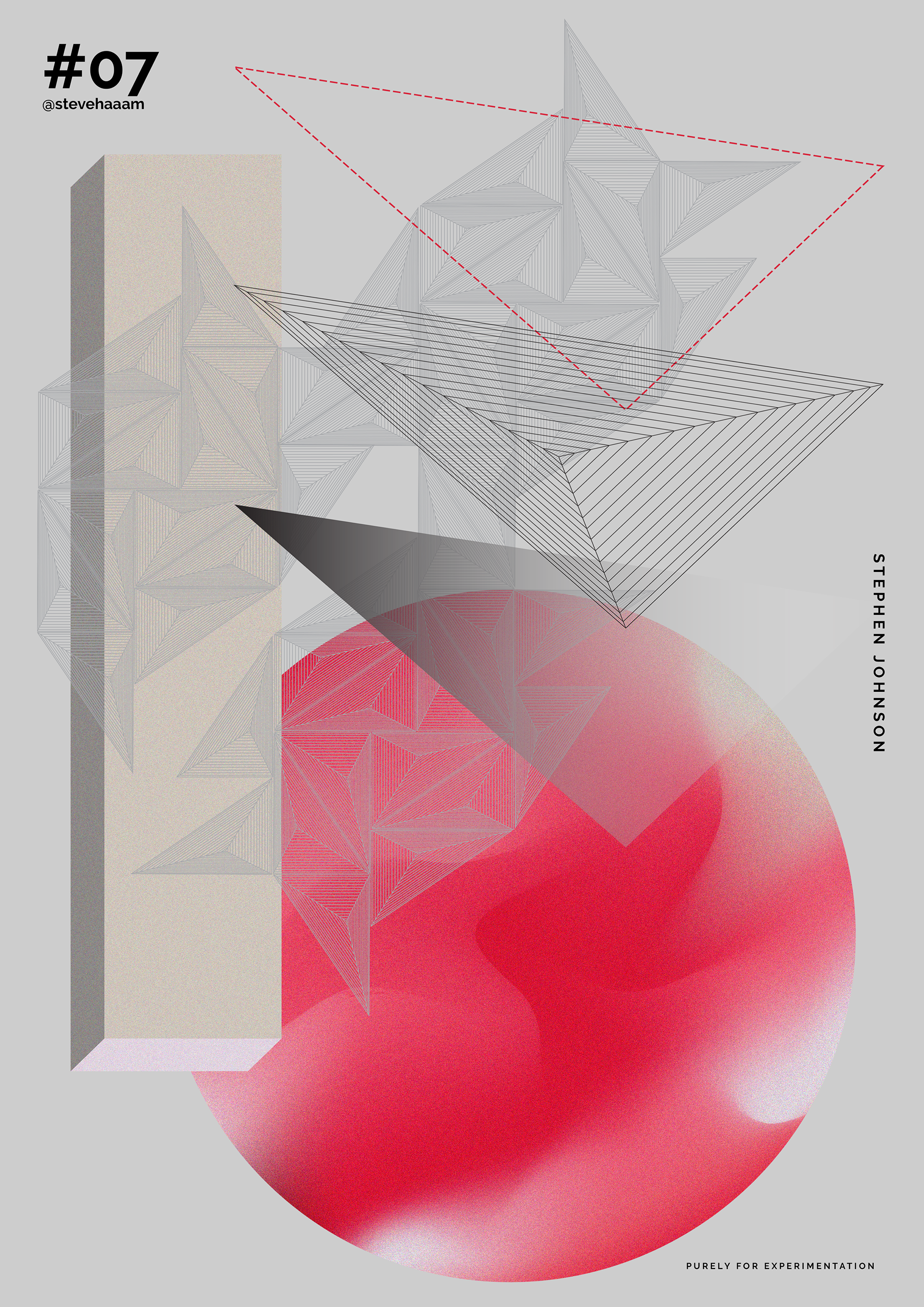 A piece of abstract art of my own design. The aim is to highlight certain details which I wanted to include from the very beginning, highlighting the string use of geometry on this artwork. I also adapted this work to be part of the series of poster designs that can be found on my profile.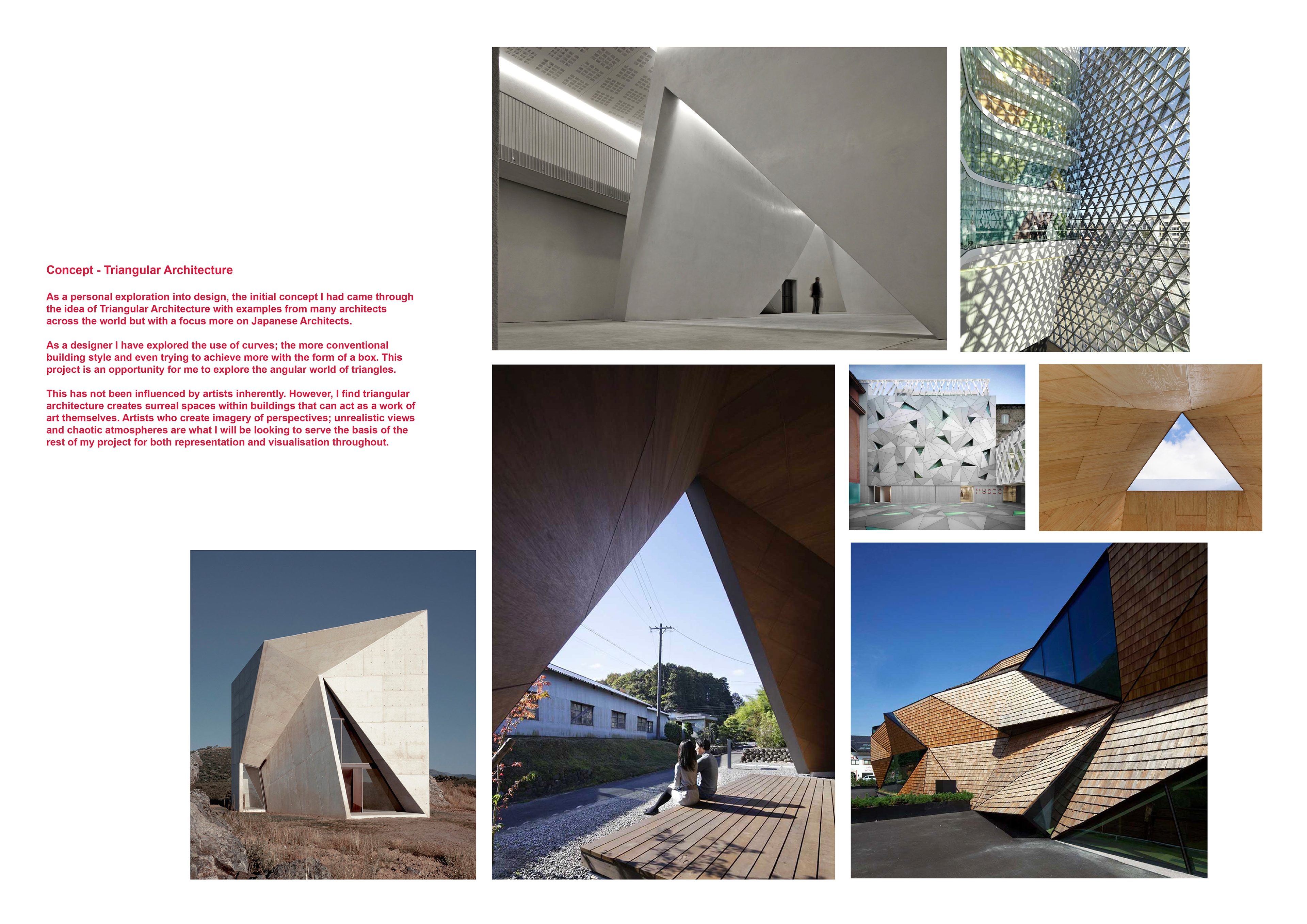 This project focused on a creative space that would be used by creative individuals. A gallery space and cafe provide the public with a valuable addition to their community, however the program of the design itself is focused more towards more creative individuals. Three large artist studios in combination with a media lab, subsequent storage and social spaces allow for a free environment for creativity to thrive. Two artists would be able to live in the building due to accommodation provided. This was all to be designed above an existing medical building located on Magdalen Street, Norwich. This means a particular focus on how a design works structurally needed to be considered and as such, massively influenced the project itself. The use of experimentation with a concept in mind from the very beginning to achieve a gallery space with artists studios and residence. The link to the original concept was very important to keep and as such, I provide justification for the design choices throughout. The aim was to design a creative space which worked both structurally and experimentally, with another focus being particularly on the graphic layout of this presentation.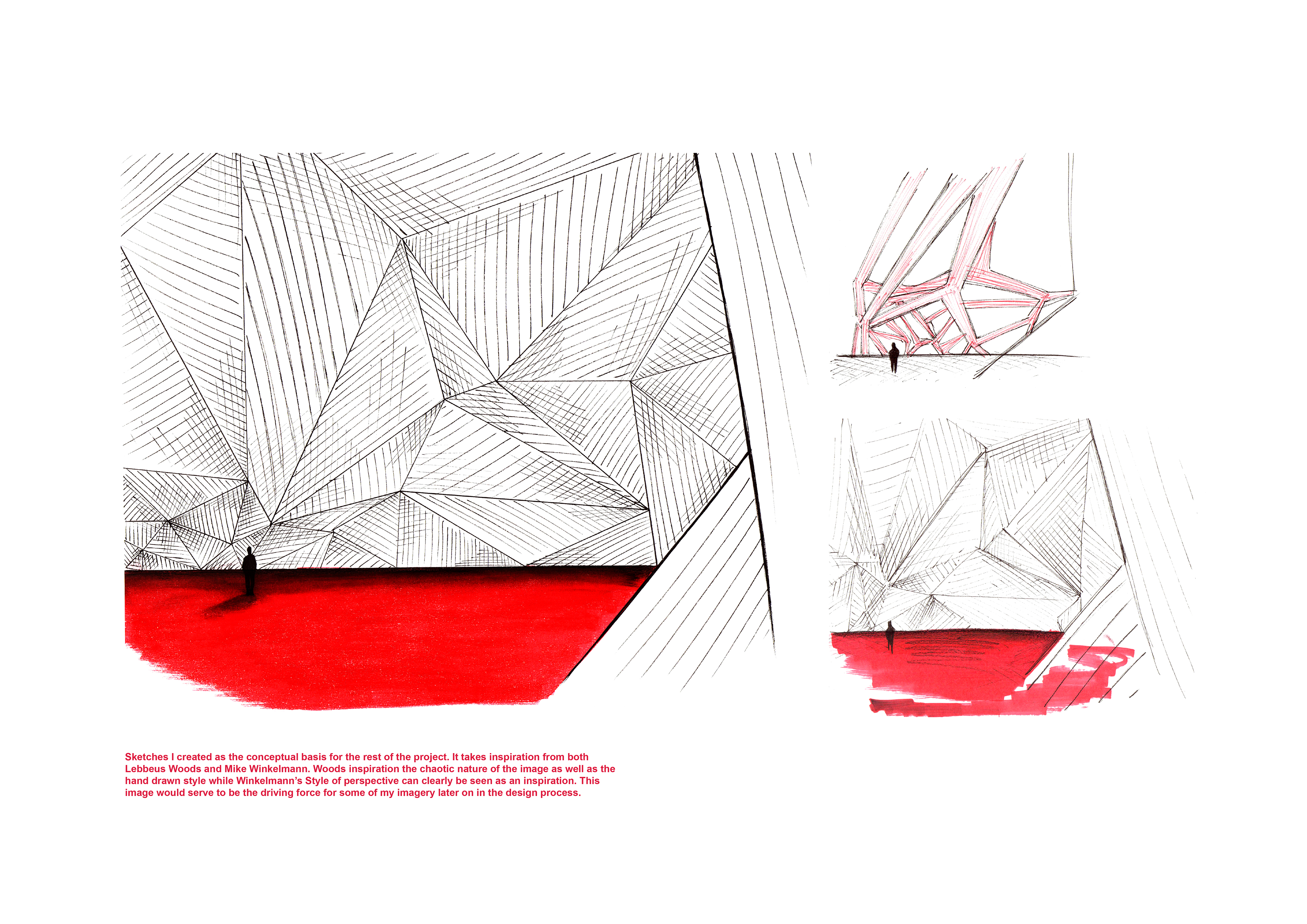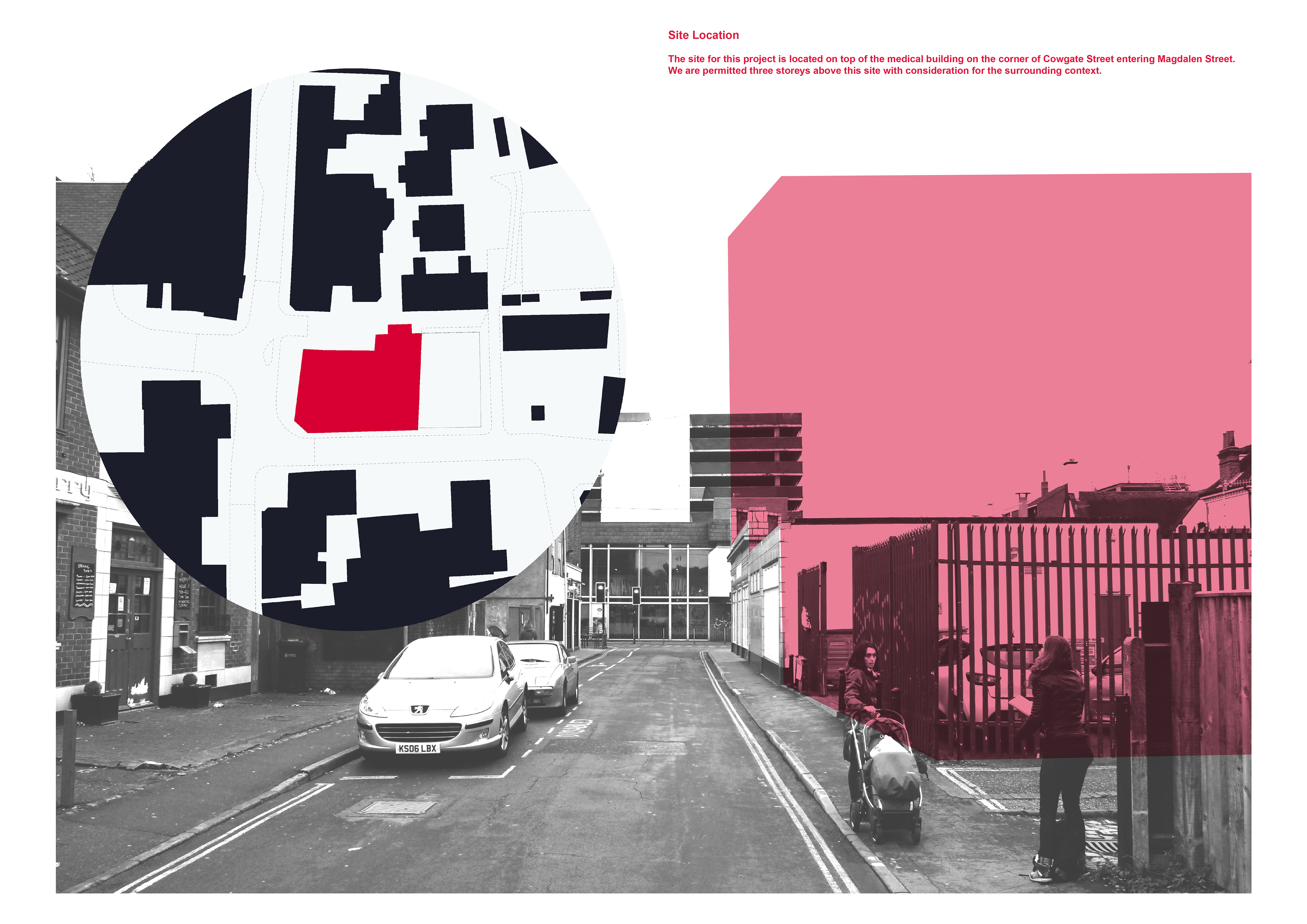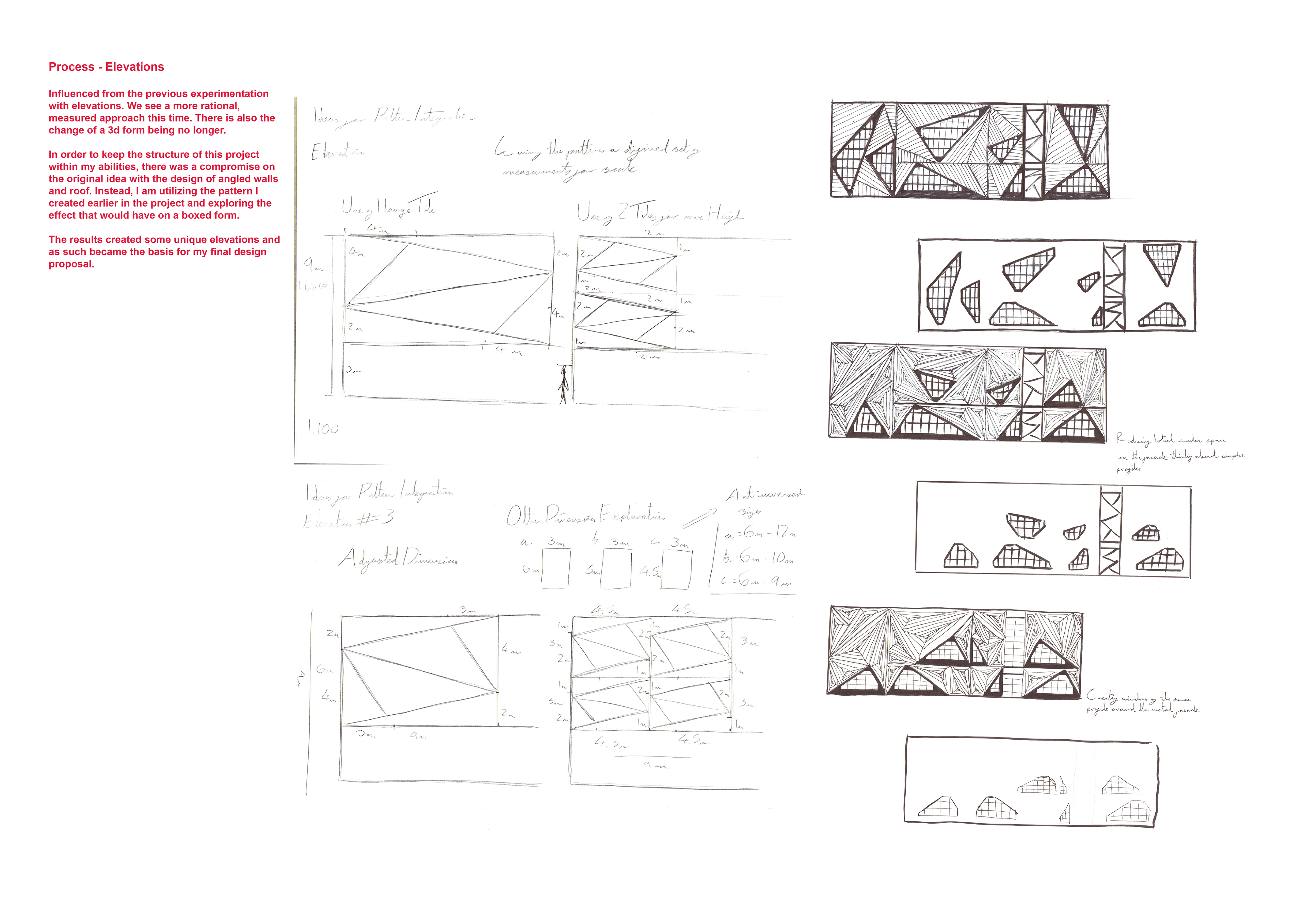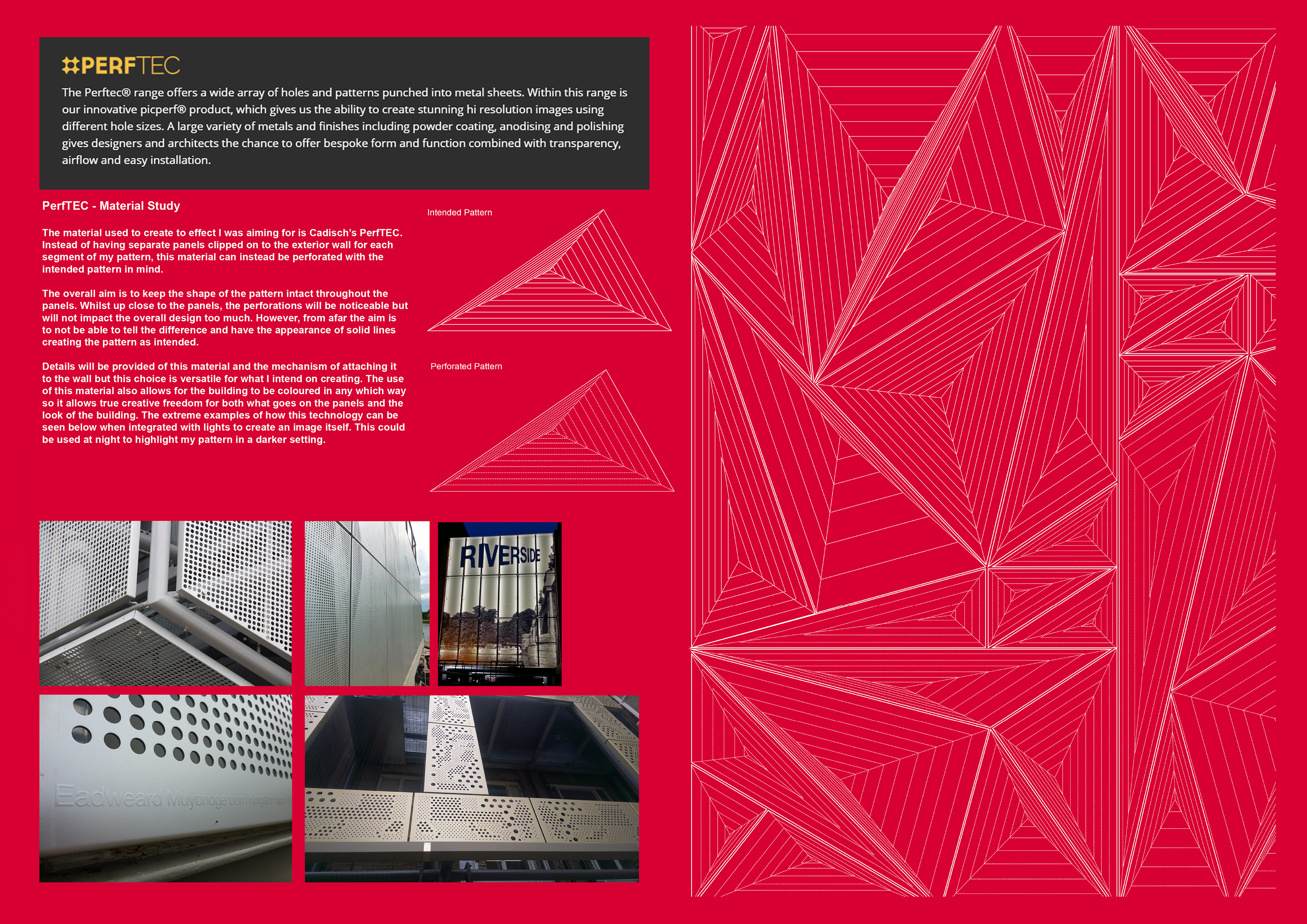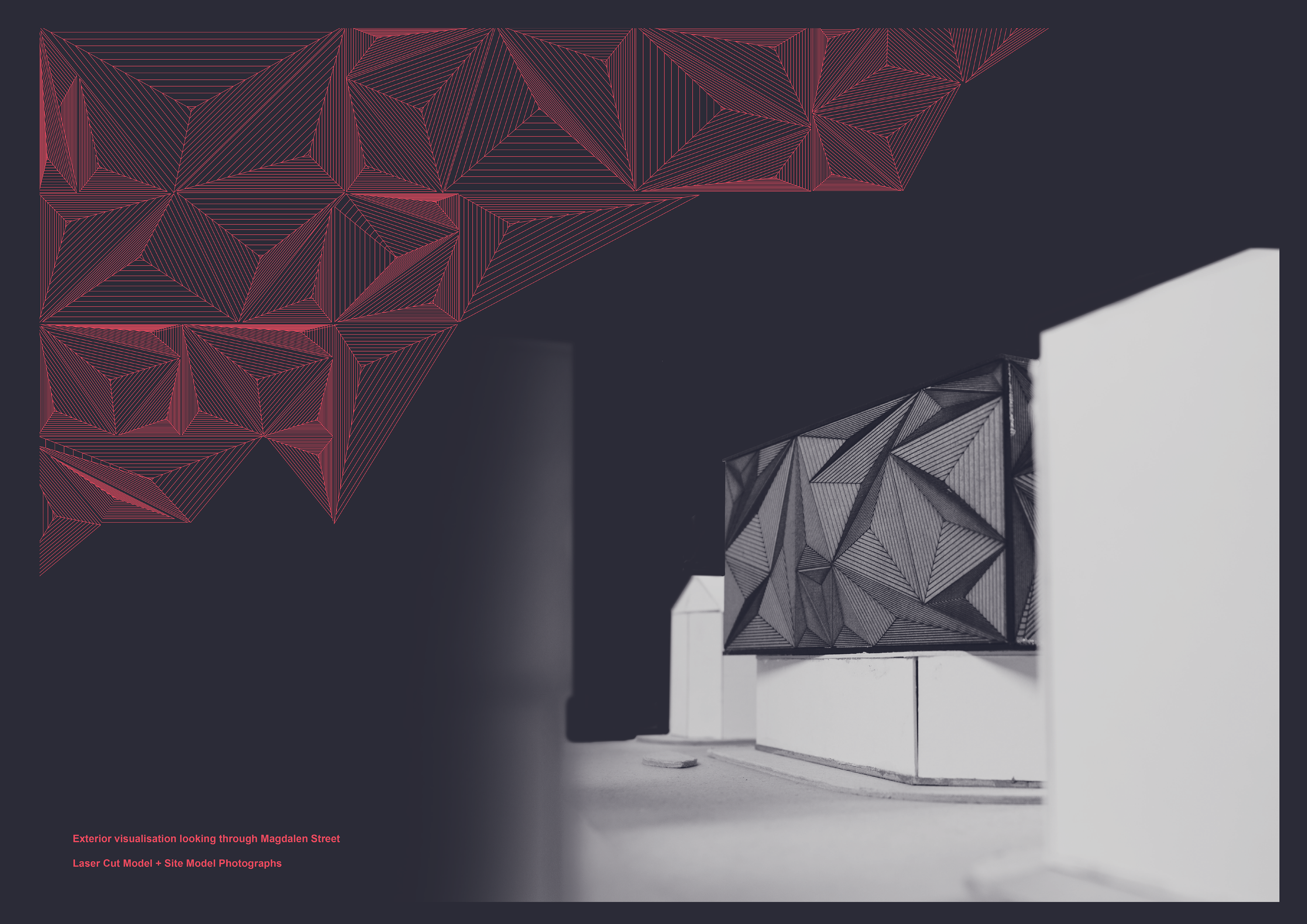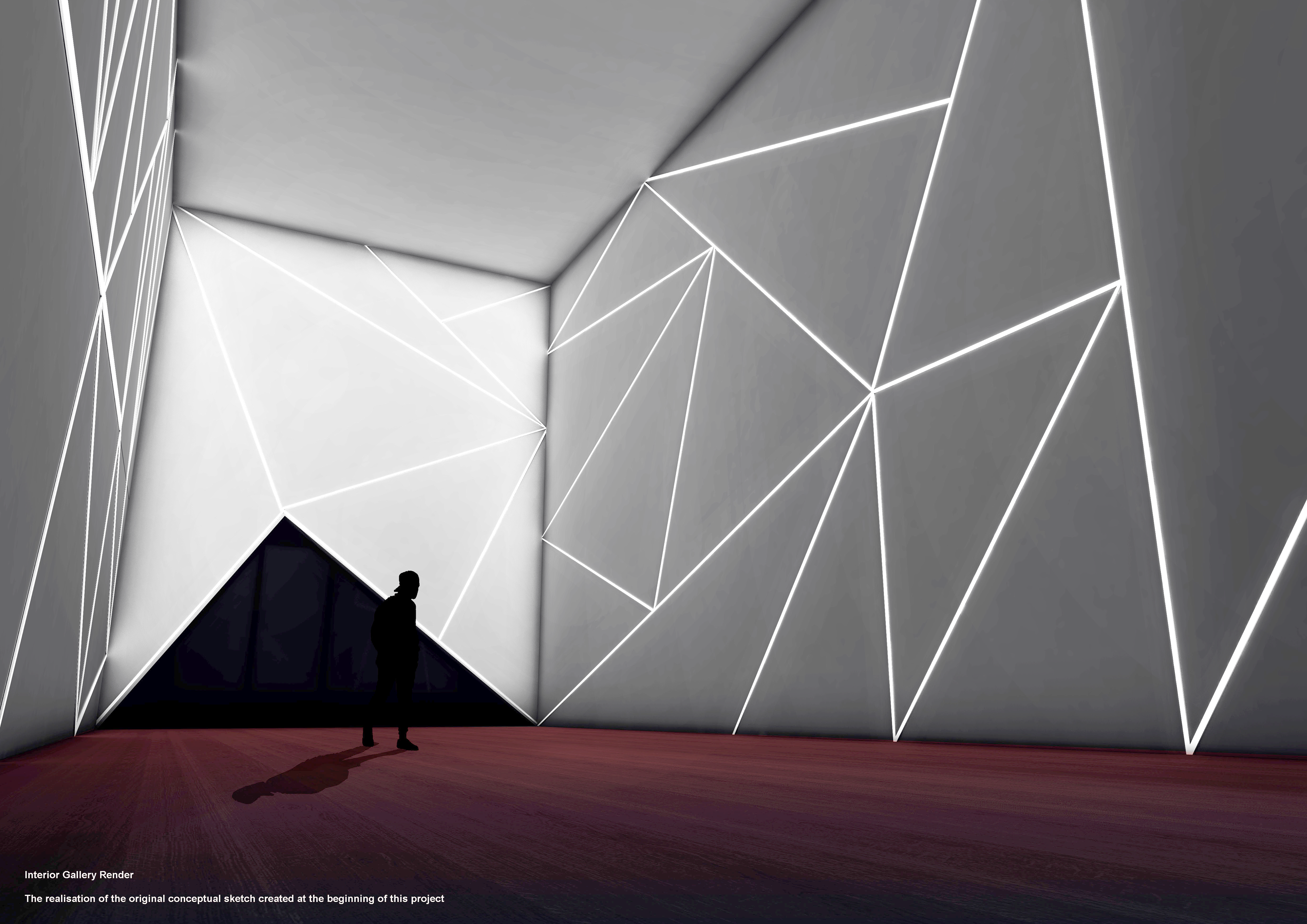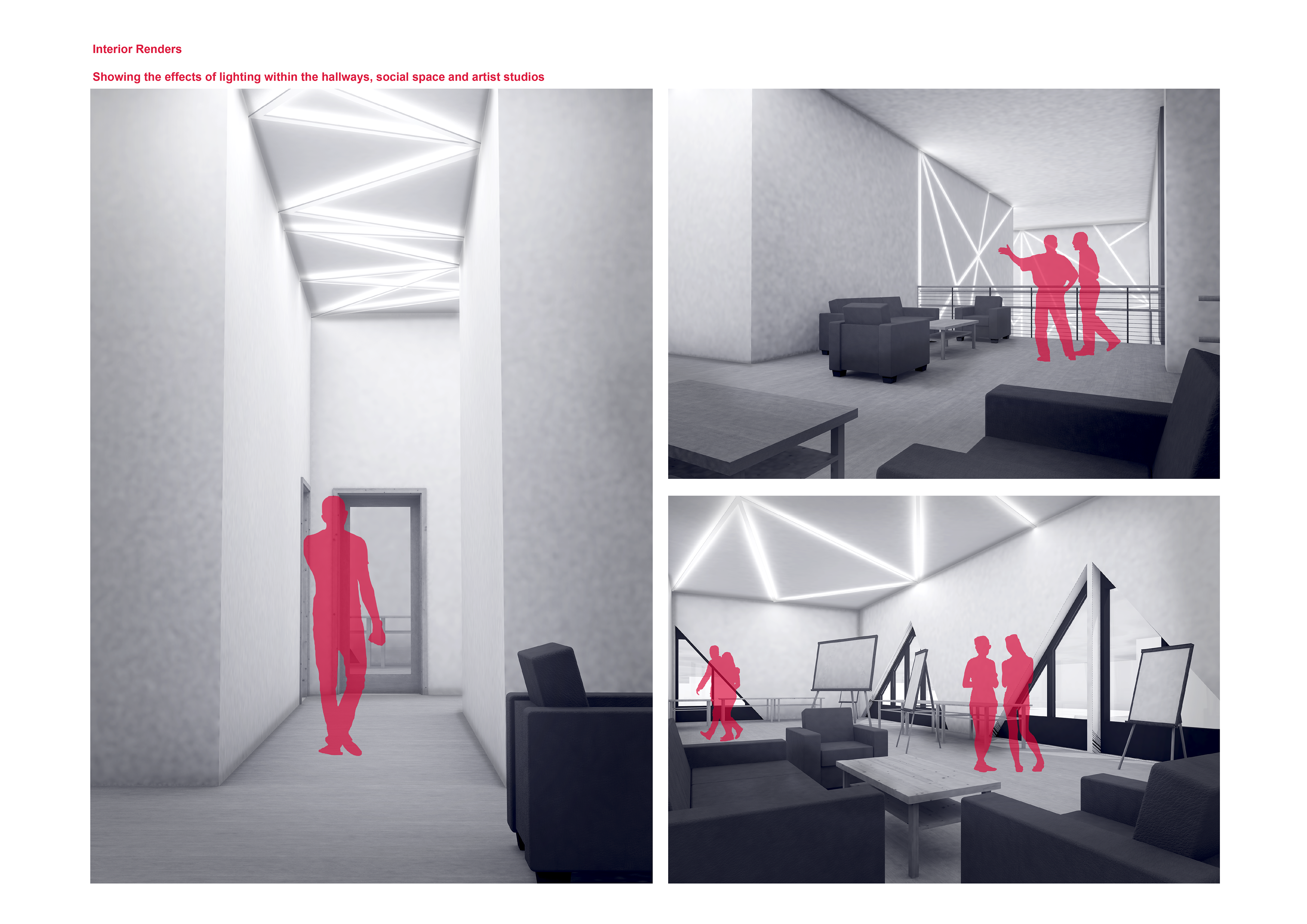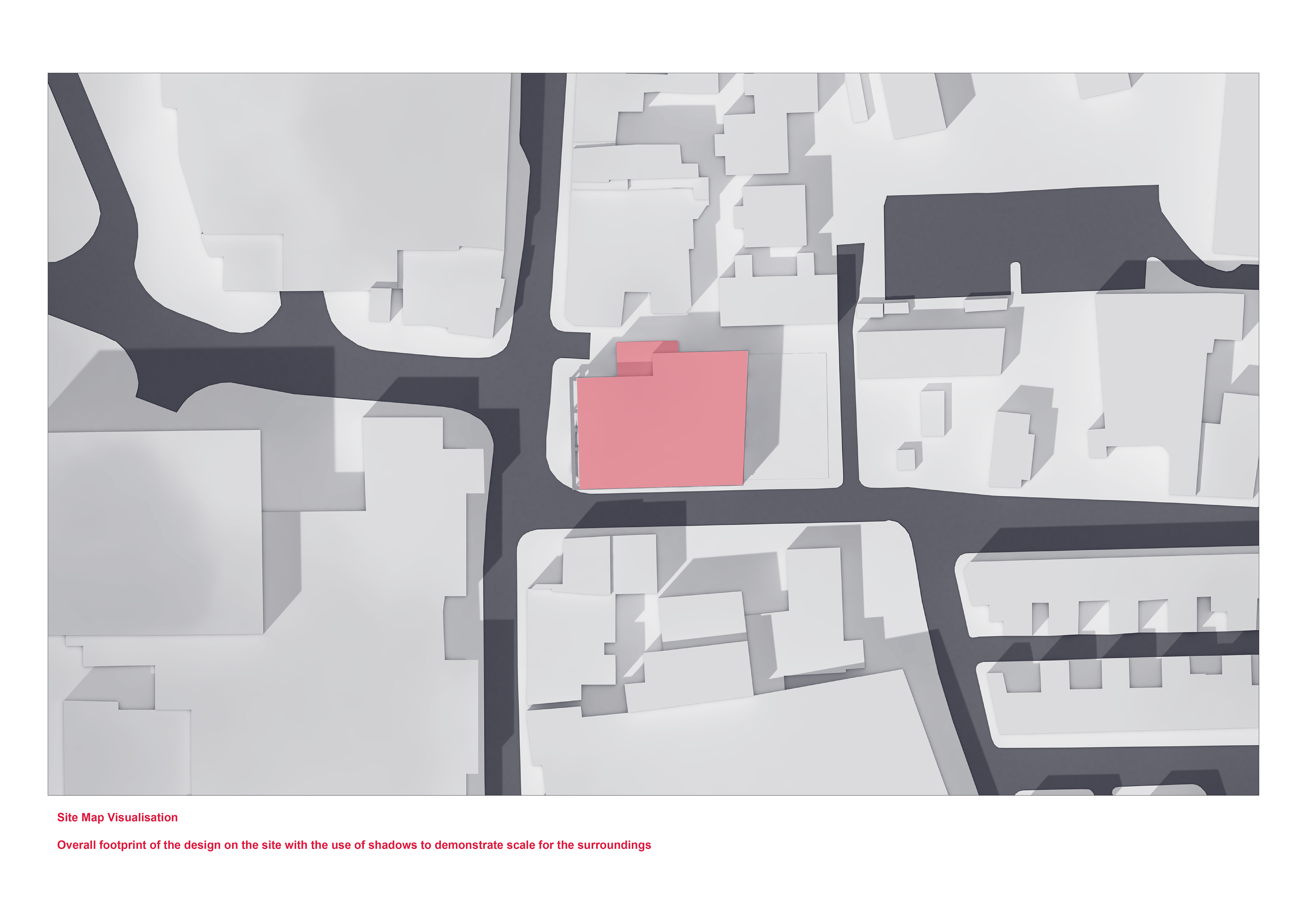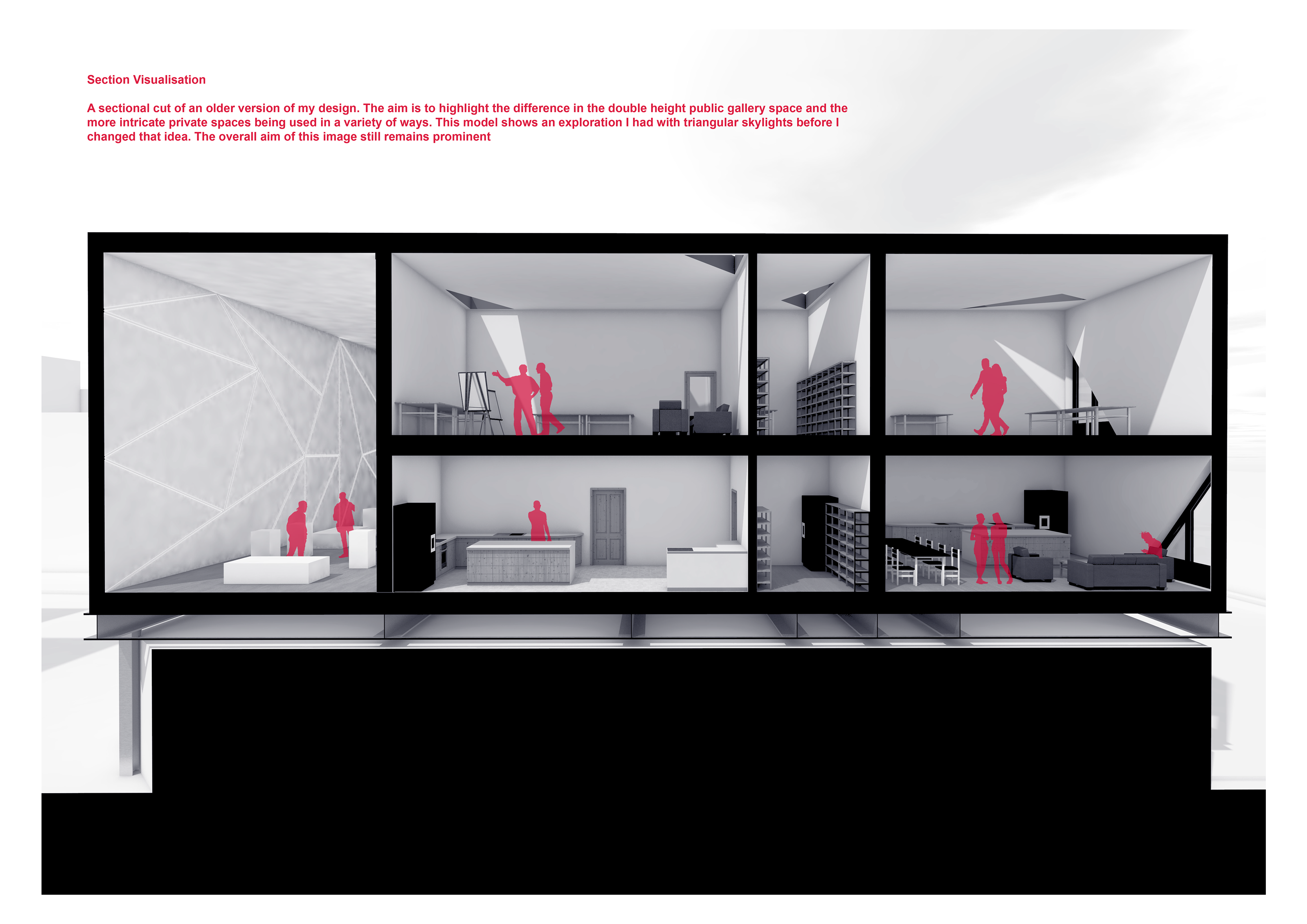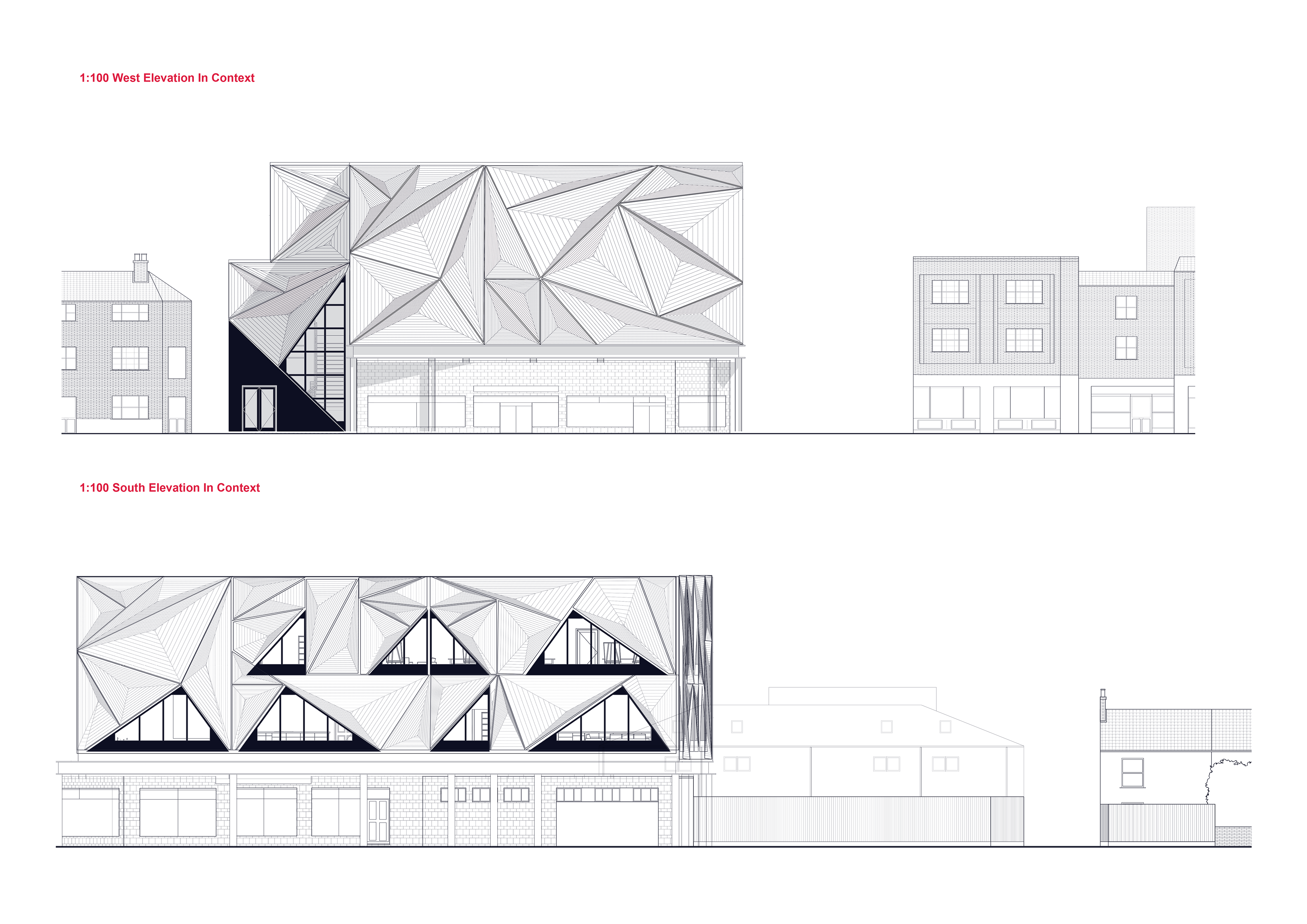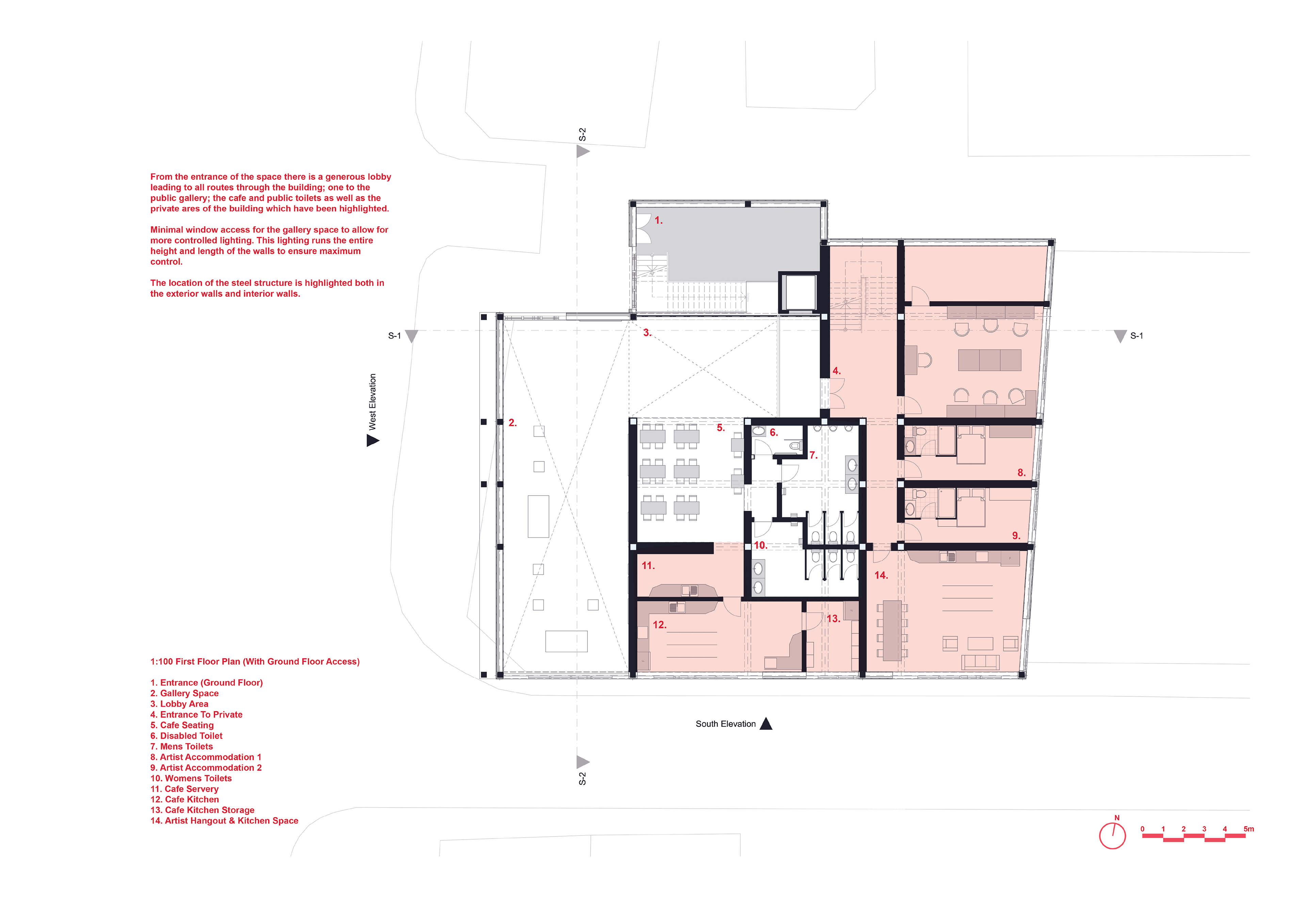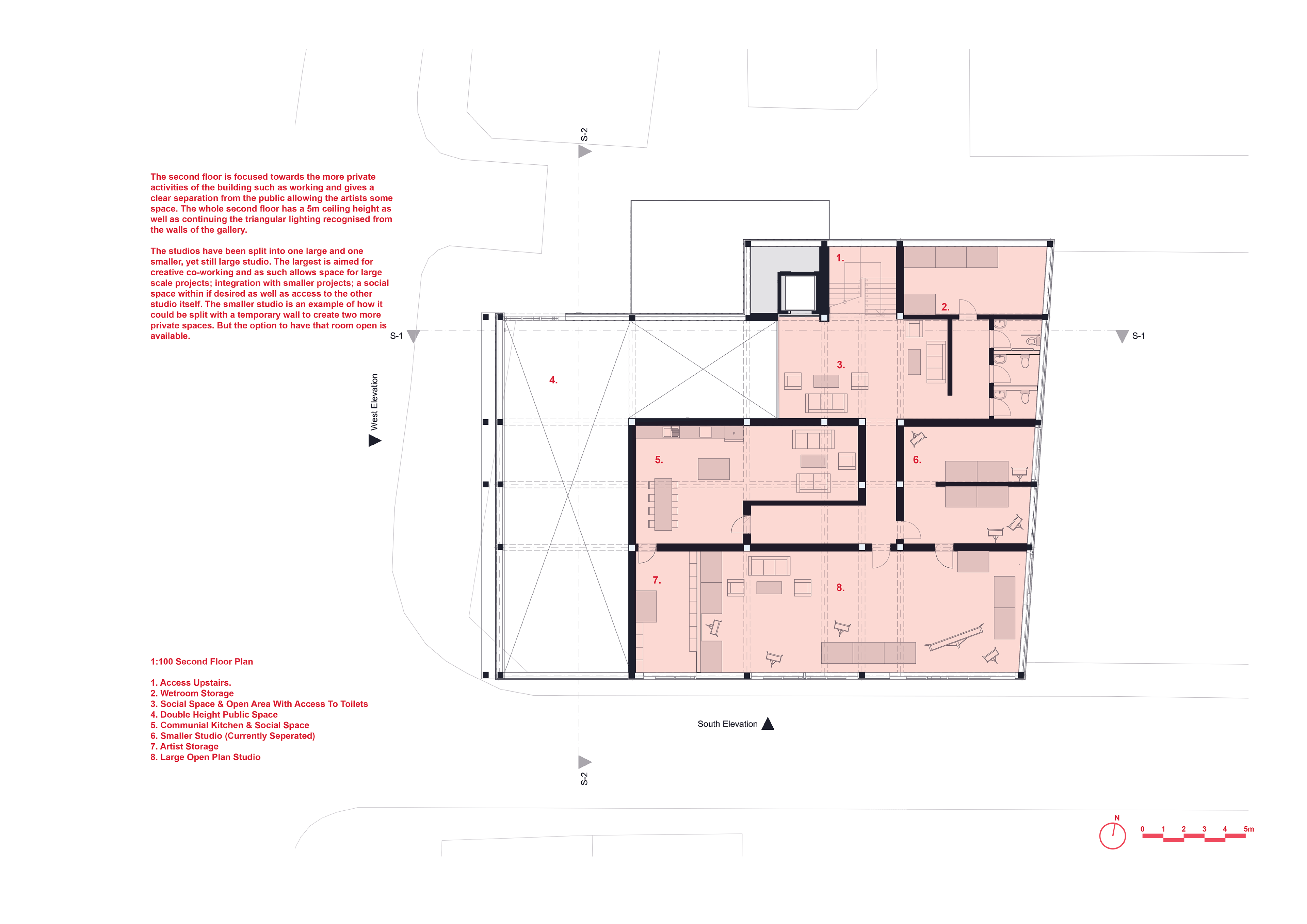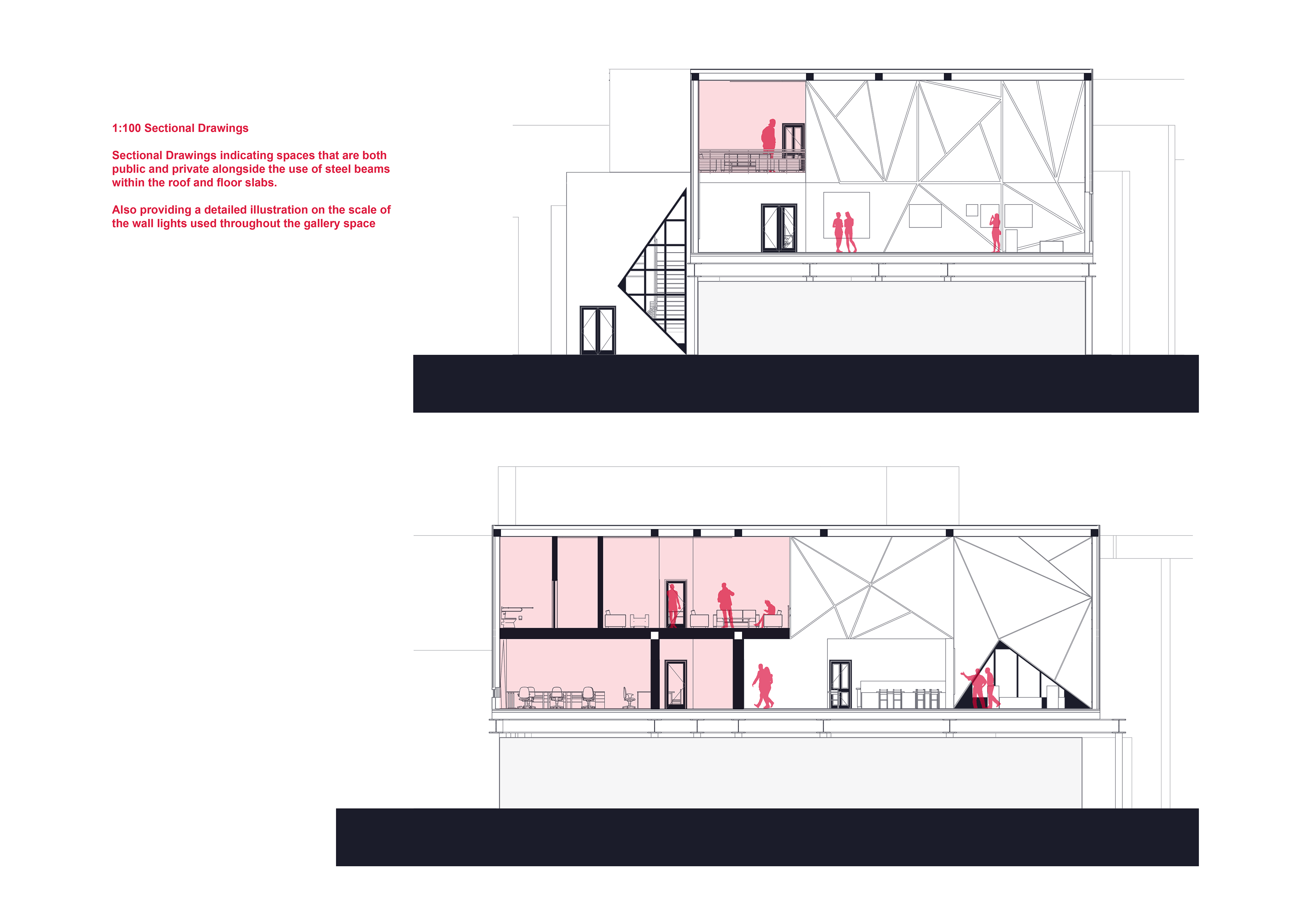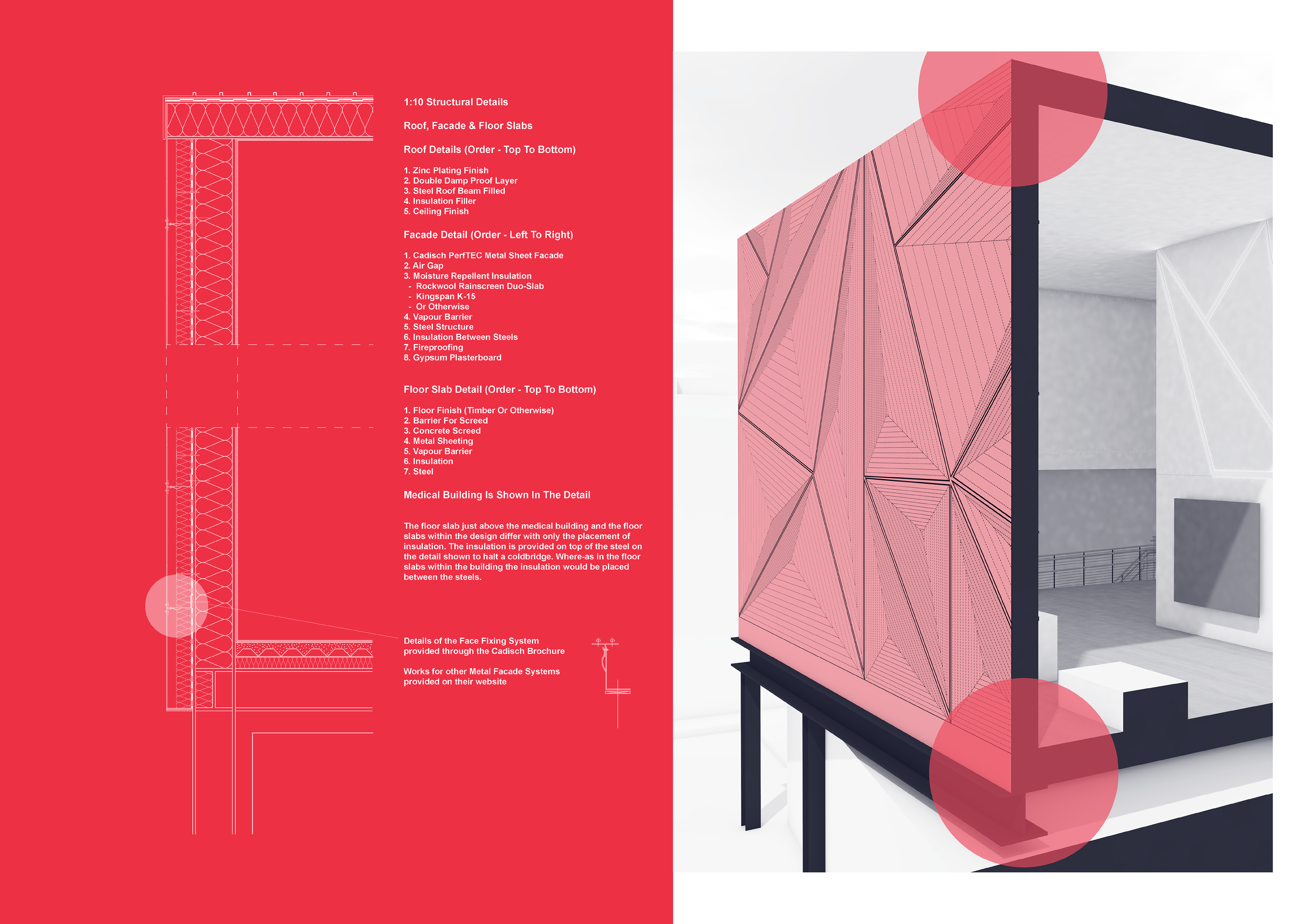 A footnote worth mentioning as a thought throughout this project. This was important for me as a designer as I worried so much about achieving the "right" design that I feel I hindered myself. The end product is not what I intended to have from the beginning but I tried to keep the essence of what I initially envisioned. The clearest example of this is the early models which show are chaotic geometric vision of what I wanted. This then turned into a simple steel structure with the more complex elements focusing on the interior strip lighting and exterior metal cladding, focusing on those geometric elements once again. I initially hated the fact I changed so much but at the end of the day I realised my own limitations at this point in my career, especially in terms of complex structural elements such as was required for this design.  I realised a design that still achieved what I wanted, perhaps not in the same way, but in a way that is possible for me at this moment. I have much to learn from this point. There is no "right" design in architecture we can only explore as many options as we can.